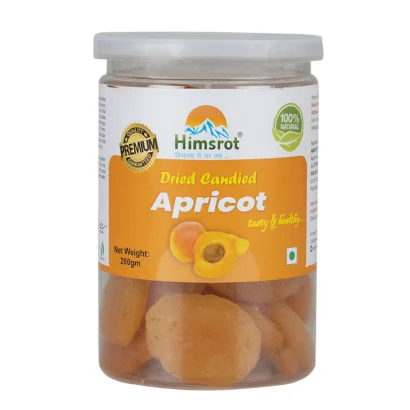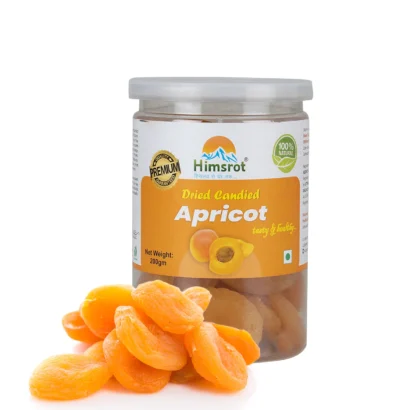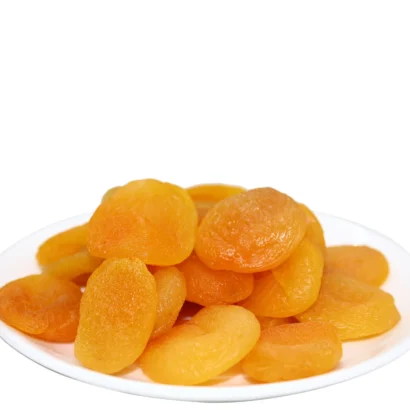 Himsrot Dried Premium Jumbo Apricot Khumani from Himalayas 100% Natural, 200g
Vendor: Mithlesh Agriculture
SKU: DRIED CANDIED APRICOT
Product Type: Dried Fruits
Compare
Product information
Dried Apricot is always packed farm-fresh and shipped to you in an air-vacuumed, resealable jar. This way, we ensure the rich taste profile and freshness of our apricots. The resealable jar is made handy so you can carry our Dried Apricots anywhere with you and enjoy them straight out of the package at work, at home, at college or pack them for your kids at school. Apricots are an amazing source of nutrients for our bodies. With each serving of 40g, you get Dietary Fiber, Protein, Calcium, Iron, Vitamin A, and Vitamin C- making our dried fruit one of the healthiest best choices available
More Information about Himsrot Dried Apricot (Khumani)
100% Natural Sun Dried Apricots from the Himalayas are good for an active lifestyle.
Dried Apricots are an amazing source of nutrients for our bodies. With each serving of 40g, you get Dietary Fiber, Protein, Calcium, Iron, Vitamin A, and Vitamin C- making our dried fruit one of the healthiest best choices available.
We bring you top-quality, naturally sweet, fresh yellow apricots dried to perfection, and conveniently packed in a resealable jar for extra freshness.
Dried Apricots are moist, chewy, and naturally sweet making them a highly popular, healthy, and delightful treat. Add them to salads, Muffins, Oats, Cakes, Juices, and sweets, or consume them directly as healthy snacks for growing kids and adults.
Strengthens your bones, provides relief from muscle spasms and cramps, low-calories ideal for a weight loss diet. Ideal superfood for weight watchers.