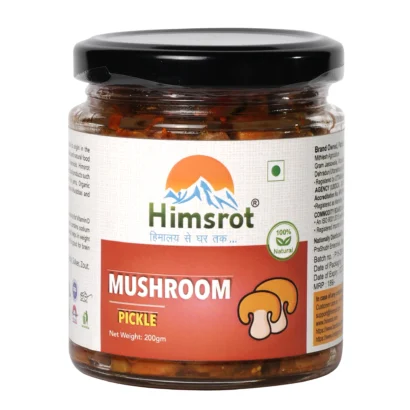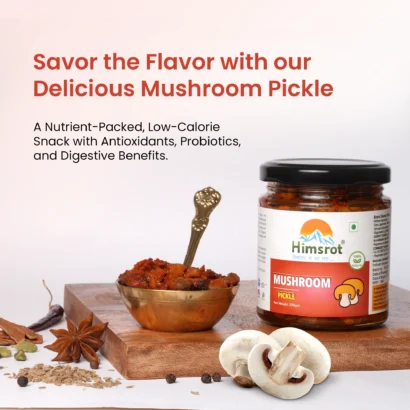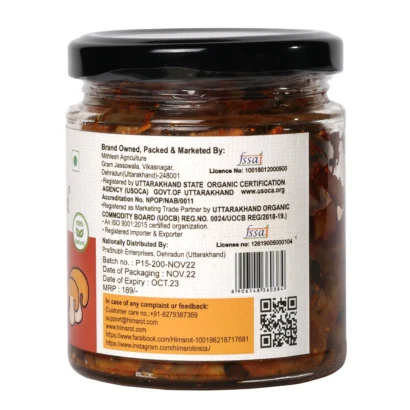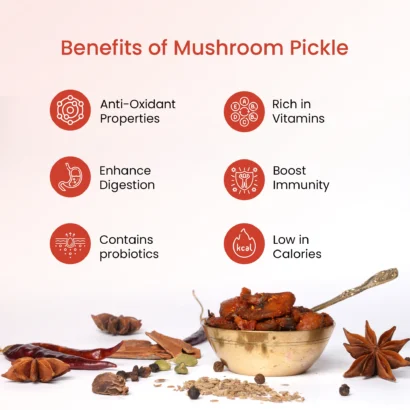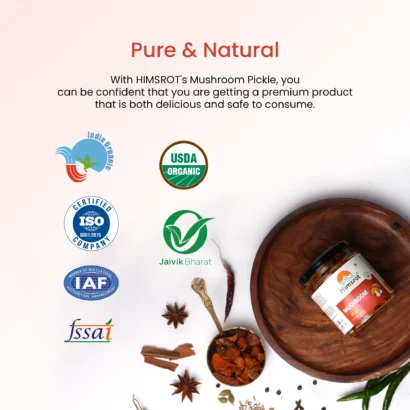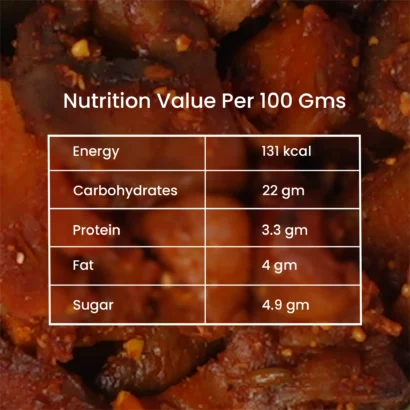 Himsrot Mushroom Pickle Achar, 200 g
Vendor: Mithlesh Agriculture
SKU: MUSHROOM PICKLE
Product Type: Pickled Fruits & Vegetables
99 in stock
Compare
Product information
Mushroom Pickle Achar is homemade using naturally grown farm fresh mushrooms and spices for a perfect traditional and authentic taste. It's an excellent source of natural nutrients, combines delicious flavors, and creates the perfect zest for your meals.
Mushroom Achar's spicy and tangy flavors add richness to everyday meals like rice, paratha, idli, khichdi, upma, etc. These mushroom Achar Pickles aromas are prepared with Himalayan pink salt to ensure the true taste of the Himalayas.
More information about Mushroom Achar
Made from 100%Himsrot Mushroom Achar organic contents to make this a delight for you.
No preservatives or additives are used in preparation.
Natural contents boost immunity while satisfying taste buds.
The finest ingredients and traditional recipes are used to ensure authentic taste texture and flavor.
Prepared with low salt, preserves the traditional taste, nutrition, aroma, and health.
The pickle is sun-dried and naturally preserved and hence does not contain any artificial colors, artificial flavors, or preservatives.
| | |
| --- | --- |
| Weight | 12 kg |
| Dimensions | 7 × 8 × 19 cm |
| color | Green, Red, Yellow |