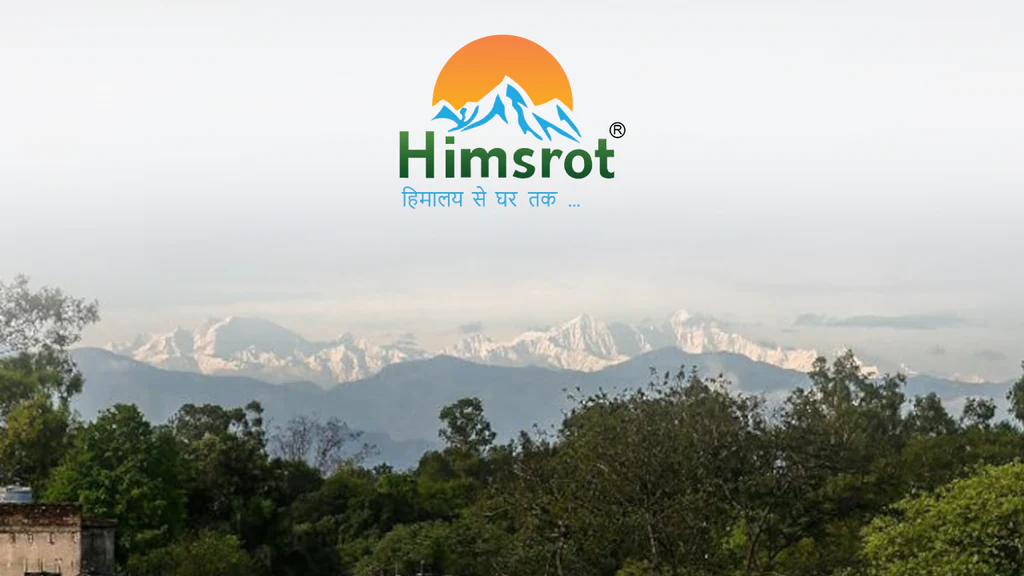 Himsrot ……Himalaya Se Ghar Tak FROM THE FOOTHILLS OF HIMALAYAS "Himsrot ", is an Indian food brand of pure, natural and organic food products, nestled amidst the Doon Valley (DEVBHOOMI) in the state of Uttarakhand, India. Our brand offers a long list of export quality, world class, chemical free and certified organic food products which are procured directly from the farms which have adopted Organic Farming wherein various harmful additives such as artificial pesticides, fertilizers and growth hormones are not used. Organic Farming is a form of agriculture that incorporates techniques and methods such as crop rotation, green manure, compost and biological pest control. Organic farming prioritizes soil health, human health and environmental health.
Its eco-friendliness attracts producers as well as consumers to such an extent that once a Green Revolution has now become an Organic Revolution. People have witnessed the benefits of organic food on their health and they prefer to eat healthy rather than falling prey to variety of ailments. They believe that organic food is healthier choice as it helps in the prevention of a number of diseases that are associated with the consumption of pesticide –laden produce. It has been said that an organic-based diet could contribute to reducing cancer risk.
Organic food may increase antioxidant content in human body, helping to protect cells from damage. What we eat or drink has a major impact on our mental and emotional health. Our Natural food products are chemical free and are processed while preserving its natural colour, taste and texture thus making them better and healthier choice for today's generation. Our Organic food products have been processed and produced in accordance with the standards set by organic certification agencies such as USDA,USOCA, Lacon-NPOP & NOP, Jaivik Bharat…….and thus 100% organic.