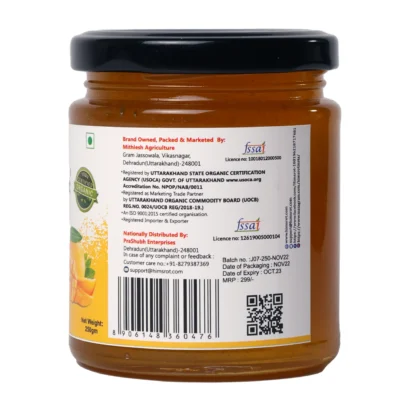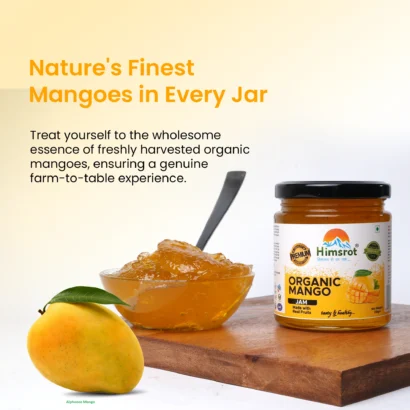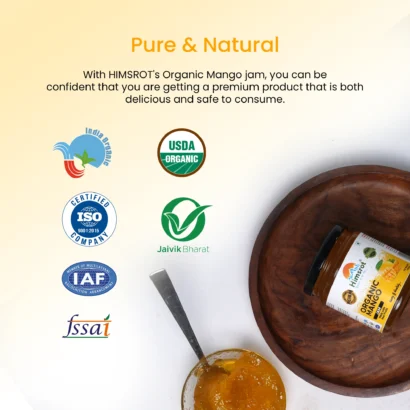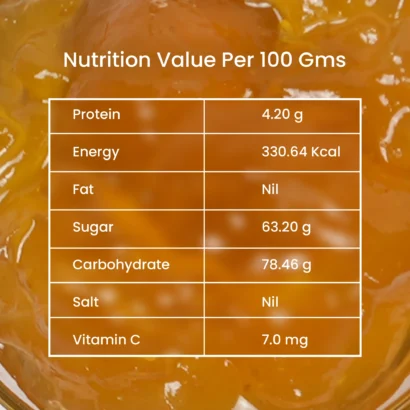 Himsrot Organic Mango Jam, 250g
Vendor: Mithlesh Agriculture
SKU: ORGANIC MANGO JAM
Product Type: Jams & Jellies
100 in stock
Compare
Product information
Himsrot Organic Mango Jam is made using 80% real mango pulp. Sweet and juicy organic fruits preserve extra jam. The Organic Mango Jams that go into our preserve are grown naturally without using artificial chemicals and fertilizers. Each batch of Organic Mango fruit spread is hand-stirred in open pans for a rich texture and flavor. A good-tasting, optimal-consistency fruit jelly spread is made using hand-picked fruits with traditional methods of small batches for an authentic taste that keeps more natural fruit therefore more vitamins, minerals, and antioxidants. This Organic Mango Jam is a rich source of vitamins that helps in building a good immune system, prevention of skin damage, and excellent wholesome breakfast delicacy, minerals & vitamin C.
More information about Organic Mango Jam:
Mango Jam is made using 80% hand-picked real fruit pulp which ensures that it contains plenty of natural flavors, nutrients, vitamins, and antioxidants.
No preservatives, colors, or artificial flavors, and fewer calories per teaspoon of jam. Great for the health conscious and weight watchers.
Fruit spread is a great source of Energy and Fiber. Curb hunger, helping to eat less and be satisfied without cravings
The pectin contained within the fruit is given cancer-fighting properties during the boiling process (making what is also known as, as well as Modified Citrus Pectin – MCP) providing your skin, hair, and nails with a healthy boost.
Rich in vitamins, immunity booster, Low in fat. Package Content: 250gm real fruit jam.
| | |
| --- | --- |
| Weight | 12 kg |
| Dimensions | 7 × 8 × 19 cm |
| color | Green, Red, Yellow |